Posts for tag: oral cancer
By Cope Family Dental
April 23, 2021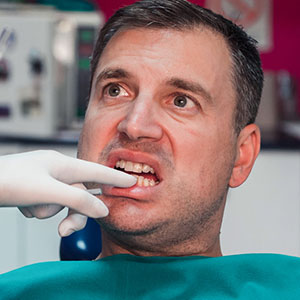 Rock guitarist Eddie Van Halen died last fall after a long battle with oral cancer, another in a long line of performers, athletes, politicians and other well-known personalities with this serious form of cancer. But household names like Van Halen are just the tip of the iceberg: Around 50,000 Americans are diagnosed with oral cancer each year.
Although not as common as other malignancies (around 2.5% of total cancers), oral cancer has one of the lowest five-year survival rates at a dismal 57%. Part of the reason for this has been the longstanding difficulty detecting it in its earlier stages: Early signs are easy to miss or mistake for a benign sore. As a result, it's often diagnosed after advancing significantly, complicating treatment efforts.
To improve survivability, the Oral Cancer Foundation designates each April as Oral Cancer Awareness Month to better educate people on this deadly disease. Here are 3 things you can do to prevent oral cancer or improve your survival odds if you encounter it.
Know your individual risk factors. Some risk factors for oral cancer are out of your control—for example, your risk may be higher if you're a male over 40, or if you're African-American. But there are also factors you can control like tobacco use, high alcohol consumption or a poor diet, all of which can elevate your cancer risk. You can lower that risk by making lifestyle changes for factors you can control and prioritizing cancer screening if you have factors that you can't.
Pay attention to oral "oddities." A small mouth sore or patch of odd-looking skin may be nothing—or it may be the beginning of oral cancer. If you do notice something unusual, especially if it seems to linger beyond a couple of weeks, have us examine it as soon as possible. If it does appear suspicious, you may need to undergo a biopsy, a cancer analysis of the suspected tissue. If it is cancerous, an early diagnosis could improve your outcome.
Visit your dentist regularly. There's more to semi-annual dental visits than teeth cleaning. Regular dental visits are an important component in your "early warning system" for oral cancer—we may notice something suspicious during your regular visit, often before you do. If you're older or have other risk factors for oral cancer, we can expand your regular exam to include a comprehensive cancer screening.
Oral cancer is a serious matter. But taking steps to prevent it and staying alert to its warning signs can help you overcome it.
If you would like more information about oral cancer, please contact us or schedule a consultation. To learn more, read the Dear Doctor magazine article "Oral Cancer."
By Cope Family Dental
November 19, 2020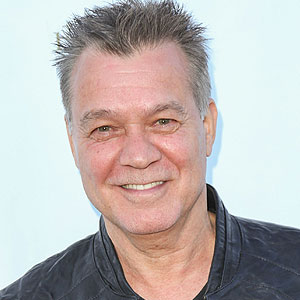 Fans everywhere were recently saddened by the news of musical legend Eddie Van Halen's death. Co-founder and lead guitarist for the iconic rock group Van Halen, the 65-year-old superstar passed away from oral cancer.
Van Halen's rise to worldwide fame began in the 1970s with his unique guitar style and energetic performances, but behind the scenes, he struggled with his health. In 2000, he was successfully treated for tongue cancer. He remained cancer-free until 2018 when he was diagnosed with throat cancer to which he succumbed this past October.
Van Halen claimed the metal guitar picks he habitually held in his mouth caused his tongue cancer. It's more likely, though, that his heavy cigarette smoking and alcohol use had more to do with his cancers.
According to the American Cancer Society, most oral cancer patients are smokers and, as in Van Halen's case, are more likely to beat one form of oral cancer only to have another form arise in another part of the mouth. Add in heavy alcohol consumption, and the combined habits can increase the risk of oral cancer a hundredfold.
But there are ways to reduce that risk by making some important lifestyle changes. Here's how:
Quit tobacco. Giving up tobacco, whether smoked or smokeless, vastly lowers your oral cancer risk. It's not easy to kick the habit solo, but a medically supervised cessation program or support group can help.
Limit alcohol. If you drink heavily, consider giving up alcohol or limiting yourself to just one or two drinks a day. As with tobacco, it can be difficult doing it alone, so speak with a health professional for assistance.
Eat healthy. You can reduce your cancer risk by avoiding processed foods with nitrites or other known carcinogens. Instead, eat fresh fruits and vegetables with antioxidants that fight cancer. A healthy diet also boosts your overall dental and bodily health.
Practice hygiene. Keeping teeth and gums healthy also lowers oral cancer risk. Brush and floss daily to remove dental plaque, the bacterial film on teeth most responsible for dental disease. You should also visit us every six months for more thorough dental cleanings and checkups.
One last thing: Because oral cancer is often diagnosed in its advanced stages, be sure you see us if you notice any persistent sores or other abnormalities on your tongue or the inside of your mouth. An earlier diagnosis of oral cancer can vastly improve the long-term prognosis.
Although not as prevalent as other forms of cancer, oral cancer is among the deadliest with only a 60% five-year survival rate. Making these changes toward a healthier lifestyle can help you avoid this serious disease.
If you would like more information about preventing oral cancer, please contact us or schedule a consultation. To learn more, read the Dear Doctor magazine articles "How a Routine Dental Visit Saved My Life" and "Strategies to Stop Smoking."
By Cope Family Dental
February 02, 2020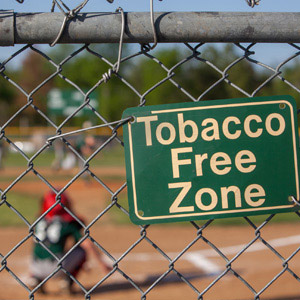 While sports like football, basketball and soccer have exploded in popularity over the last few decades, many Americans still have a soft spot for the granddaddy of them all: baseball. While technology has changed many aspects of the game, many of its endearing traditions live on.
Unfortunately, one baseball tradition isn't so endearing and definitely hazardous to health—tobacco, primarily the smokeless variety. Players and coaches alike, even down to the high school level, have promoted or at least tolerated its use.
But there are signs this particular baseball tradition is losing steam. Not long ago, the San Francisco Giants became the first major league baseball team to prohibit tobacco in its home stadium—on the field as well as in the stands. The move was largely in response to a law passed by the City of San Francisco, but it does illustrate a growing trend to discourage tobacco use in baseball.
While smoking, chewing or dipping tobacco can certainly impact a person's overall health, it can be especially damaging to the teeth, gums and mouth. Our top oral health concern with tobacco is cancer: Research has shown some correlation between tobacco use (especially smokeless) and a higher risk of oral cancer.
You need look no further than the highest ranks of baseball itself to notice a link between tobacco and oral cancer. Although from different eras, Babe Ruth and Tony Gwynn, both avid tobacco users, died from oral cancer. Other players like pitcher Curt Schilling have been diagnosed and treated for oral cancer.
Cancer isn't the only threat tobacco poses to oral health. The nicotine in tobacco can constrict blood vessels in the mouth; this in turn reduces the normal flow of nutrients and disease-fighting immune cells to the teeth and gums. As a result, tobacco users are much more susceptible to contracting tooth decay and gum disease than non-users, and heal more slowly after treatment.
That's why it's important, especially in youth baseball, to discourage tobacco use on the field. While most of baseball's traditions are worthy of preservation, the chapter on tobacco needs to close.
If you would like more information on the oral health effects of tobacco, please contact us or schedule an appointment for a consultation.